"In The Hut"
october 2018
MonDAY
5:45pm Yoga Light..C.K.
7pm Funky Flow ...C.K
TuesDAY
7:30am Rise & Shine...C.K
10am All People Yoga..CK
11:15am MELT..S.H.
6:30 pm Buti Yoga H.D.

Wednesday
5:30 am Pi/YO...B.H. (extra fee)
6:30p All Level Hatha & Flow c.k.

Thursday
7:30a Rise & Shine...C.K.
9a Yoga & Core ..CK
5:00 p MELT..s.h
6:30 10/25 Sound Bath/Yin Yoga

Saturday
8:00a Barre w/ B.H.. (extra fee) No class 10/13
9:15a All Level Yoga

1st Sat.of the month..for 1st timers Free Class
Sunday
5:00P-6:00 Kids/ Family Yoga $5... M.E.
No Class 10/28th

*Teachers*
Christine =C.K.
Shelley = S.H.
Mckaila=M.E.
Heather=H.D.
Bryanna=B.H.

Some times & dates subject to change



Selected Weekends - Assorted Workshops
(content TBA)..Listed under Special Happenings.


*****Attention..... FREE CLASS
will be offered on 1st Saturday of the month .....
1st Timers, YOGA OR THE STUDIO!

Powered by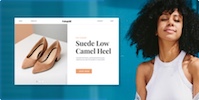 Create your own unique website with customizable templates.