Sound Bath Healing
w/ Yin YOGA
October 25th @ 6:30 in The HuT..$15
We look forward to sharing this lovely experience with all of you.
Kathi Thelander of Harmony Wellness & Christine Kirk of All People Yoga

Sound baths are meant to help facilitate a shift in your brainwave state. Through frequency and entrancement with sound it's possible, and very easy, to down-shift our normal beta state (normal waking consciousness) to alpha (relaxed consciousness), with the majority of people able to reach theta (meditative state) and even delta (where internal healing can occur). This experience is helpful for anyone who wants to give themselves a moment of relaxation or gain the benefits from meditation, but has not yet learned how to access on their own.


---
Fall Succulent Arrangement Workshop TBA
*DIY Succulent Arrangement in Wooden Box Workshop.
~Only 15 Spaced Available at each set time
Preregistration By 9/16/18
Succulent Workshop Price includes:
*1- Seasonal Metal Sign of Harvest, Welcome, or Thankful. (You will select at event)
*1- Wooden box 12"L x 5"W (select at event)
Lots of rustic wooden box styles available.
~Succulents:
*2-qty- 4" Succulents Variety
*3-qty- 2" Succulents Variety
~Decor toppings;
Rock, moss, whatever you prefer.
I will be serving complimentary fresh snacks and Beverages.
The wooden boxes are made of re purposed wood and I have hand made each one to be a beautiful variety of styles. I offer a buffet of options to select from for creating your own design. This Succulent Arrangement will be planted with the intention to last for many months. The Holidays are just around the corner and this is absolutely the best option for a long lasting Centerpiece.
The preregistration payment is needed by; 9/16/18 for placement on event day of 9/23/18.
~
Payment Link;
paypal.me/everythingajs/40
If you need to make other payment arrangements please message me.
---
FREE CLASS
1st Saturday of the month, is a FREE class first-timers in our studio.
---
Powered by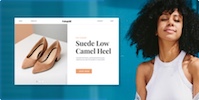 Create your own unique website with customizable templates.